Japanese conglomerate giant Softbank announced its plan on Monday to invest $2 billion in Indonesia via Southeast Asia's leading ride-hailing app, Grab.
According to CNBC, the $2 billion funds will be used to optimize Indonesia's digital economy, particularly through the development of a new transport network based on electronic vehicle ecosystem and innovative geo-mapping solutions.
The ride-hailing company is also set to launch affordable e-healthcare services and establish a new headquarters in Jakarta, which, according to Grab Indonesia President Ridzki Kramadibrata, will enable them to "better serve the needs of all Indonesians and those from emerging economies in the region."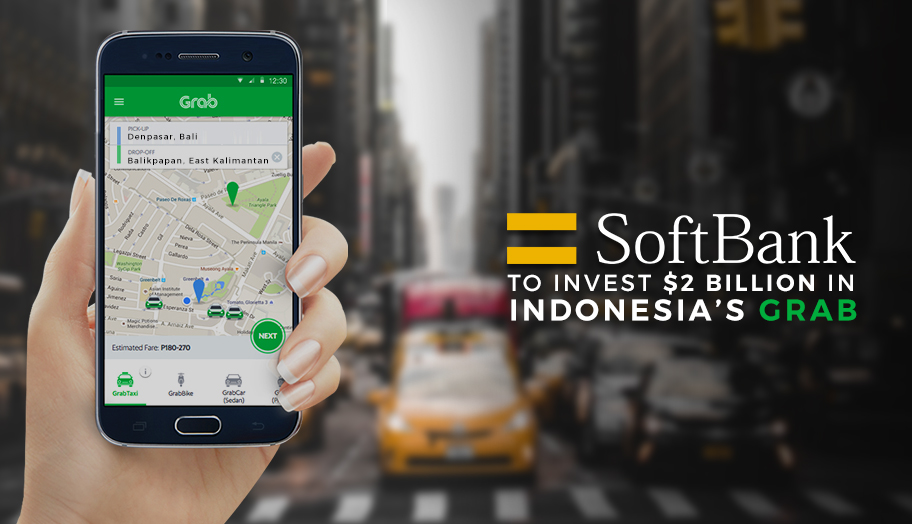 Anthony Tan, Chief Executive Officer of Grab, also assured the company's commitment to Indonesia's long-term sustainable development. "We are delighted to facilitate this SoftBank investment, as we believe by investing in digitizing critical services and infrastructure, we hope to accelerate Indonesia's ambition to become the largest digital economy in the region and improve the livelihoods of millions in the country," he added.
Right after the announcement Indonesian president Joko Widodo, Softbank CEO Masayoshi Son, Grab co-founder Anthony Tan, and Grab Indonesia President Ridzki Kramadibrata have engaged in a closed-door meeting to talk about the investment.
"Indonesia's technology sector has huge potential. I'm very happy to be investing US$2 billion into the future of Indonesia through Grab," said Softbank founder and Chief Executive Officer Masayoshi Son.
According to a report from Financial Times, Softbank will be injecting the $2 billion over the course of five years. This marks the company's largest commitment to Indonesia yet.
"This investment is evidence that Indonesia has been on the radar of investors, especially in the technology sector. We look forward to working with Grab, the fifth unicorn in Indonesia, and SoftBank to empower SMEs, accelerate tourism, and improving health services," said Indonesia's Coordinating Minister for Maritime Affairs Luhut Binsar Panjaitan.