LeafLink closes $35 million in the recent Series B funding round. The investment round was led by Josh Kushner of Thrive Capital Management. In total, the New York-based online marketplace raised a total of $51 million for the new funding round.
According to Bloomberg, the Series B investment is the firm's first time venturing towards the marijuana industry. Josh Kushner is the son-in-law of the president, Donald Trump. Kushner is also the brother of Trump's special advisor. As part of the partnership, co-founder of Thrive Capital, Jared Weinstein, was given a seat on the LeafLink board of members.
Thrive has also shown support for other companies in the past, including Instagram prior to its acquisition by Facebook, and Glossier. As a result, the venture capital firm is now valued near $1 billion, notes Bloomberg.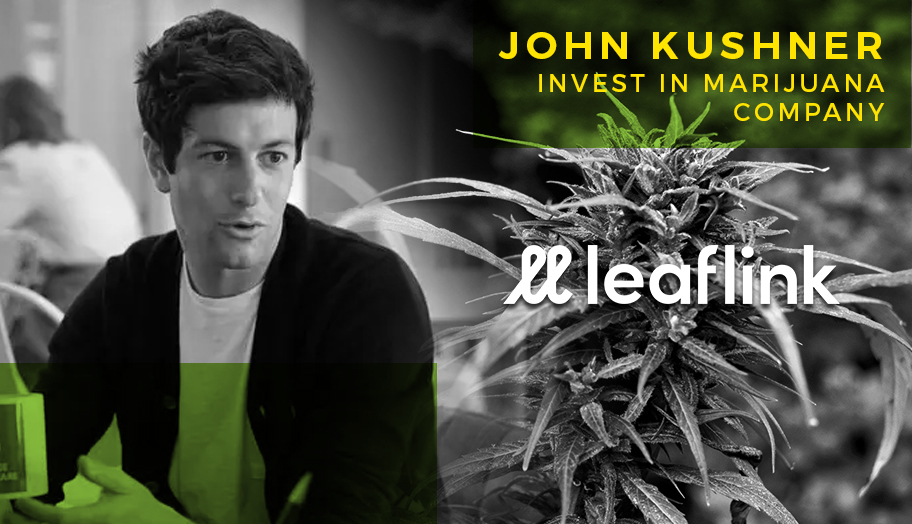 Besides Thrive Capital Management, Canopy Rivers, the venture arm of Canopy Growth Corp. in Canada, also participated in the Series B funding round. Canopy Growth is currently considered the leading cannabis company in the world.
Apart from Thrive Capital Management and Canopy Rivers, LeafLink's investors also include L2 Ventures, Lerer Hippeau, Nosara Capital, Thought Into Action Ventures, and Wisdom VC, states Forbes.
Following the outpouring support from these companies, LeafLink intends to expand its services and reach in the United States. In particular, the marijuana business plans to open a new department called LeafLink Financial. As reported by Bloomberg, this division will focus on offering payment services in the cannabis sector, one which still draws the ire of the government.
The Financial division will also provide credit management and payment solutions designed to help brands and retailers access to safe and secure transactions. Forbes reveals that the Financial service is now live in four states in the country.
In a statement to Bloomberg, 28-year-old chief executive officer and co-founder of LeafLink states that the company aims to establish their business in the industry. He said, "For us, the race is to get as deeply rooted as we possibly can in the supply chain."