Startup company Lemonade announced its expansion plans to Germany. The company launches its services in Europe prior to its IPO.
According to a report by Insurance Journal, the New York-based company has started offering its cover services to the public. The business notes that it "chose Germany for our first international launch because it combines a very traditional insurance industry, with a very forward thinking, digital-first consumer," per Shai Wininger, co-founder of Lemonade.
The uncertain trajectory caused by Brexit was one of the reasons the business did not use the UK to launch its European offerings, said the Financial Times.
About Lemonade
Founded in 2015, the startup offers home insurance policies for apartments, homes, and other similar real estate ventures. The Financial Times states that the business started out by offering its services to individuals living in New York, with services now available throughout the United States.
The application operates by charging users a flat fee for its offerings. The young corporation is licensed and supervised by the Dutch Central Bank (DNB), as reported by the Insurance Journal. The business' license in the country allows it to operate in the 28 member countries of Europe.
Alongside its business, the company has introduced a charitable aspect to Lemonade, with excess claims and profits being given to the users' choice of a charitable institution.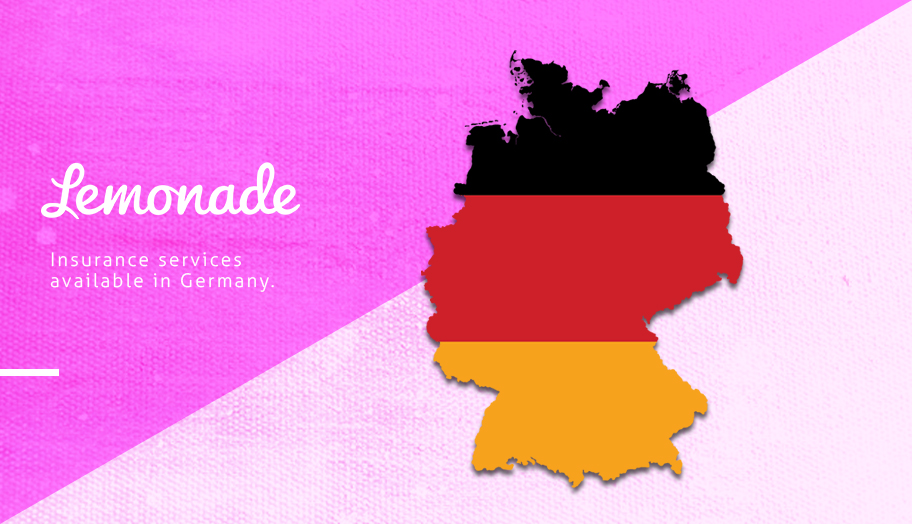 Policy 2.0
Based on an article by Tech Crunch, Lemonade has introduced Policy 2.0 in 2018. As it expands its services and offerings to Europe, the company is also rolling out its Policy 2.0 to German users.
Policy 2.0 provides users with instant liability insurance and contents from any device, notes Verdict. This is an "open source, a crowd-sourced document aimed at making the rules around coverage as plain and simple to understand as possible," states Tech Crunch.
The Financial Times notes that it is the first time the company is rolling out this strategy, as it still seeks approval in the United States.