UK retail bank Metro Bank PLC announced Wednesday, Oct 2, its chairman and co-founder Vernon Hill is set to exit from the company by the end of the year. The revelation follows "days after the bank was forced to cancel a bond sale due to a lack of investor interest," Telegraph reported.
In July this year, Hill announced he would step down as chairman of the company once a successor was appointed. He is expected to remain on the board as an independent director. However, on Wednesday, Metro revealed that if no new chairman is to be appointed by the end of the year, it will appoint one of its non-executive directors to take on the role on an interim basis.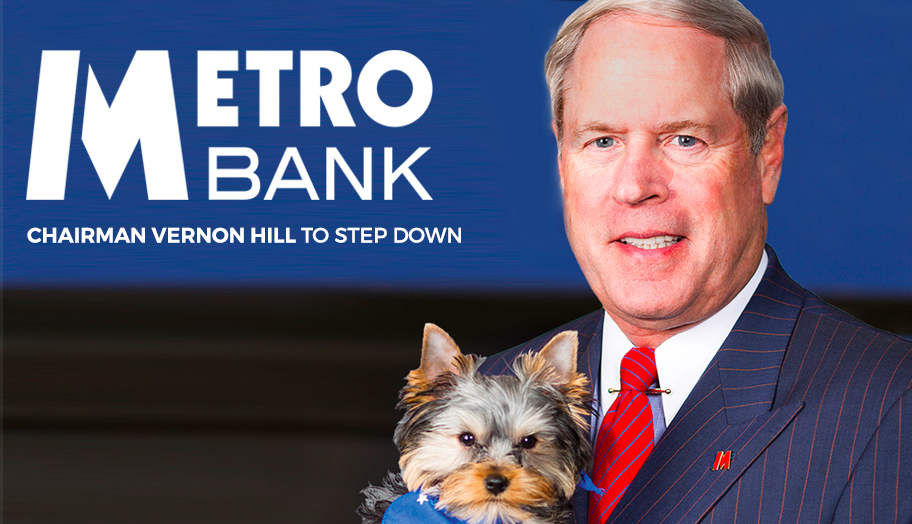 Along with the announcement of Hill's departure, the UK retail bank company confirmed its shares rose by 26.7% to 228p after receiving 475 million pounds for the 300 million pound bond.
"We hope this change in leadership will help the Board draw a line under the governance issues at Metro Bank and focus on restoring shareholder trust and improving financial performance," said Ashley Hamilton Claxton, head of responsible investment Royal London Asset Management, a Metro Bank shareholder.
The troubled year for the bank started in January when it revealed it has misclassified £900m-worth of loans that it made to companies and landlords. The revelation has prompted an investigation from financial regulators. Since then, the company's profits rolled down considerably as customers withdrew £2bn worth of deposits over the next six months.
"Vernon is the inspiration behind Metro Bank, the first high street bank to open in the UK in over 100 years. It is thanks to his vision and leadership that we have grown to 70 stores around the country, serving over 1.8 million customer accounts and we've twice been ranked as the number one bank for overall quality of service for personal banking," said Metro Bank's senior independent director, Sir Michael Snyder.
"The board shares Vernon's view that Metro Bank has now reached a point where an independent chairperson is appropriate to oversee the next stage of our journey," he added.