Mitsui Sumitomo Insurance expects to invest up to 500 billion yen in acquisitions between now and 2023. It is building an M&A fund centered on North America.
Due to a challenging earnings situation in Japan, the Japanese insurance firm aims to expand its business. It is interested in the North American market because it has a booming specialty insurance sector that includes executive liability insurance.
Shinichiro Funabiki, President and Chief Executive of Mitsui Sumitomo, said, "Now that we have made it into the global top 10 by revenue, we need to reach the top level in terms of profits."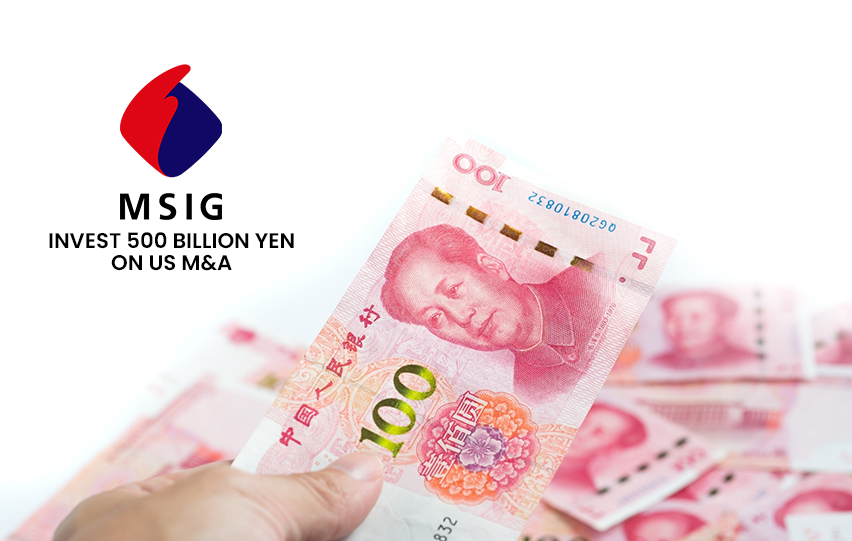 "We will create a 500 billion yen fund for overseas M&A. About 60% of it will be allocated to North America," he added.
Mitsui Sumitomo Insurance seeks to use the extra cash as a source of funding. The firm used funds as its M&A platform because it wanted to be able to act quickly on opportunities.
The property insurance industry in the United States is the world's biggest, and it continues to expand rapidly. According to Funabiki, the acquisitions in the U.S. will result in varied risks for the company's main insurance market.
MS&AD Insurance Group Holdings, which includes Mitsui Sumitomo, earns over half of its net premium revenue from auto and fire insurance. In terms of North American acquisitions, the firm is behind its local competitor Tokio Marine Holdings.
The firm wishes to benefit from synergies with Amlin, a specialty insurer in the U.K. that was bought for about 640 billion yen in 2016.
Also, the firm intends to invest in "insurtech" ventures that use artificial intelligence and tools to help mitigate risk. Last year, the firm spent 36 billion yen in Hippo, an AI insurance team in the U.S. that forecasts water spills and wildfires to reduce insurance claims.