Boston-based venture capital firm Omega Funds announced Wednesday, Dec 11, it has completed its Omega Fund VI, L.P. ("Fund VI") with a total of $438 million in capital commitments. The latest fundraising round brings the total capital raised by the company to over $1 billion since its inception in 2004.
In a press release, the company described its latest fund to be "stage-agnostic" and is expected to be distributed across companies in the U.S. and Europe. Coming from this, Omega disclosed it will be using its newly accumulated fund to support "its strategy of creating and investing in life sciences companies that target the most urgent medical needs."
"We appreciate the trust from our limited partners and their support of our distinctive investment style, which is guided by our conviction in people, products and breakthrough ideas, not by conventional categories," said Omega Funds Managing Director, Otello Stampacchia, Ph.D. "Fund VI builds on our modus operandi aimed at investing in and, in many cases, actively combining innovative science with exceptional founders and company builders."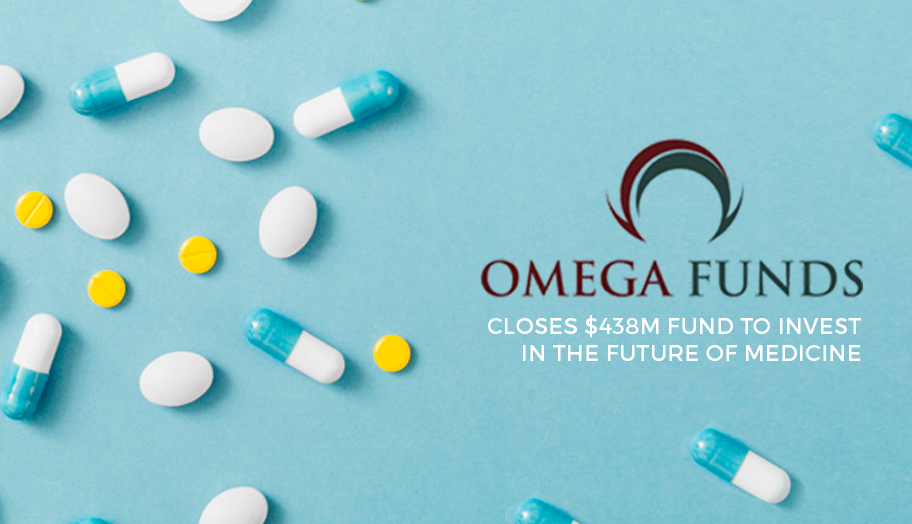 Launched in 2004, Omega Funds operates as a life sciences-focused venture capital firm in Boston. Over the years, the company now have introduced 37 new products in the market, creating 24 initial public offerings and 35 M&A exits.
"We believe this is the most exciting time to be investing in life sciences in a generation, but it requires diverse skills to capture the opportunity set," Mr. Stampacchia added. "At Omega, we have thoughtfully assembled a team that has the experience, insights, and connections needed to successfully identify and harvest innovation from both sides of the Atlantic."
Along with the secured amount of funds, the company also announced it will be welcoming industry veteran Bernard Davitian into its firm as a Partner in 2020. Davitian will be joining with other recent additions to the company, including Deirdre Cunnane, J.D., Paulina Hill, Ph.D., and Katie Kerfoot.