US-based payment network Ripple announced Wednesday, Oct 9, it has entered into a strategic partnership with the world's third-largest financial firm, Finastra. According to reports, the team-up is geared to support fast, cross-border payments with end-to-end tracking.
In a news release, the fintech company said the collaboration will allow Finastra's customers to access RippleNet, the company's global blockchain payments network. As part of the arrangement, customers will be hosted on Ripple's cloud solution, which will enable faster integration with other network partners and quicker updates. In addition, customers can also have the option to use Ripple's XRP-powered On-Demand Liquidity.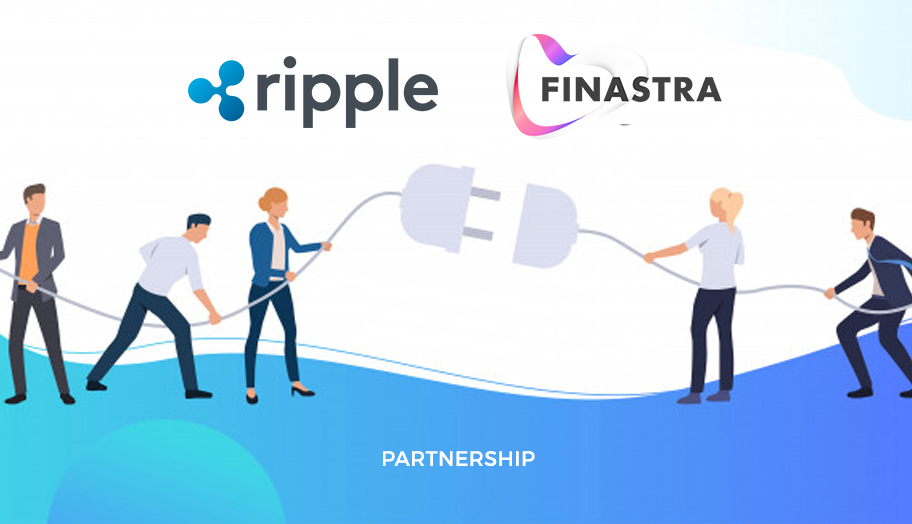 Meanwhile, RippleNet partners will be able to access Finastra's banking network in return. This will allow mutual customers to easily connect with each other and increase the overall volume on the network.
"We're thrilled to be partnering with a forward-thinking company like Finastra to bring Ripple's technology to their many customers," said SVP of Customer Success at Ripple, Marcus Treacher. "Finastra is an established fintech player and works with a majority of the world's top banks. This partnership will enable Ripple to expand the reach and solutions for our partners, and the footprint of RippleNet while allowing customers to transact directly with each other."
In the same source, Riteesh Singh, Senior Vice President, FMS, Finastra, also commented:
"Finastra's collaboration with Ripple is another strong example of Finastra's belief that the future of finance is open, and it demonstrates our commitment to bringing the latest innovations and choices to our customers. Collaborating with a company like Ripple that harnesses innovative blockchain technology to provide fast and reliable cross-border payments is particularly beneficial for our customers in geographies where the cost of correspondent banking is high."
The announcement comes after a series of Ripple's growth and development initiatives, which include partnering with Finablr and purchasing the crypto trading firm Algrim.