Companies can now enjoy automated access to corporate credit cards following a first-of-its-kind integration between Brex and Rippling. The new integration, announced Tuesday, makes Rippling's HR the first platform to automatically enable or disable employee access to corporate credit cards during on- and offboarding.
"By combining the ingenuity of Rippling's automated employee onboarding with Brex's instant signup and card issuance technology, companies can easily scale their payments programs, reduce manual workflows, and increase control," said Henrique Dubugras, co-founder and co-CEO of Brex, in a press release.
"Brex's focus on simplifying corporate expenses with technology mirrors Rippling's approach to HR & IT. With this new integration, companies that use Rippling can improve employees' onboarding experience while reducing administrative busywork," added Rippling Founder and CEO Parker Conrad.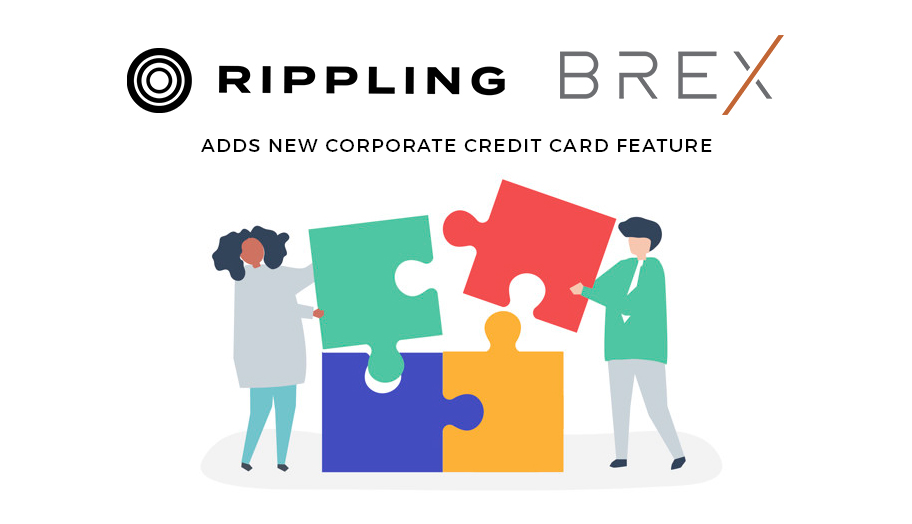 Under the new arrangement, companies can now automatically issue virtual and physical Brex credit cards to employees from their Rippling dashboard, as well as set up and process their payroll, health insurance, and many more.
Moreover, employers can now also use Brex and Rippling to establish a set of criteria for which employees are eligible for a corporate credit card. With this, new hires who meet the predetermined standards can automatically have their corporate credit cards with appropriate spending limits, depending on their department, seniority level, and role.
"Additionally, card policy management extends to changes in employee status in Rippling, such as transfers or title changes. For example, if an employee gets promoted, their spending limit can increase, or when they leave, their card will automatically cancel. These automation saving you and your team hours in administration," Rippling explained in a post.
Founded in 2017, Brex operates as a financial services and technology company that delivers corporate credit cards to employers and startups. Meanwhile, Rippling stands as the first Employee Management System, which enables businesses to manage their HR and IT more effectively.
Both firms are members of the Winter 2017 batch of the Y Combinator accelerator program.