Korean tech company Samsung Electronics announced that it will be investing KRW 133 trillion (approximately USD 166 billion) in businesses dealing with logic chips, Samsung Newsroom reports. The investment will be divided between domestic research and development (KRW 73 trillion or USD 63.1 billion), as well as production infrastructure (KRW 60 trillion or USD 32 billion). With this strategy, the company expects an expenditure of KRW 11 trillion (around $9.5 billion) for R&D every year until 2030.
Analysts say that this investment may be directed towards enhancing cameras or displays. It may also be going to a foundry or contract chip manufacturing.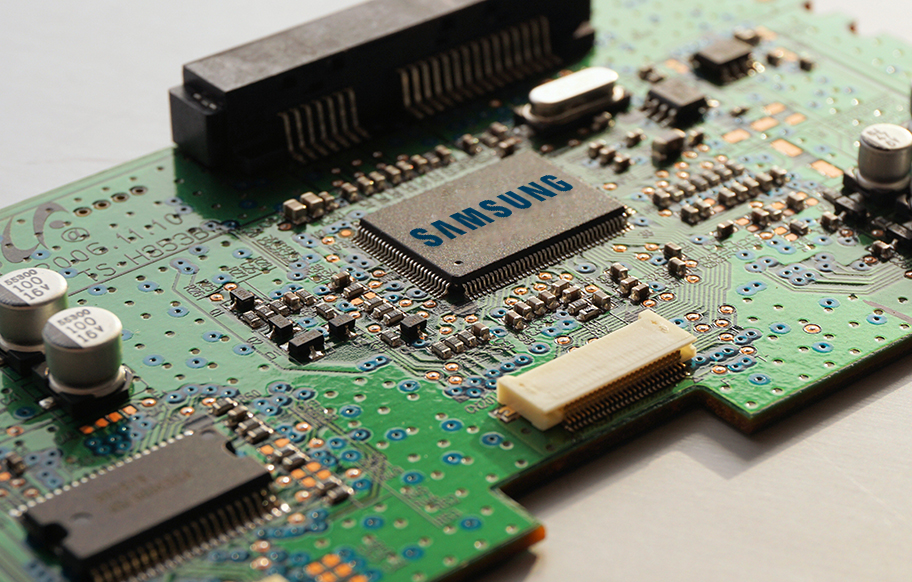 Samsung is already known for its advanced semiconductor technology, which focuses on memory chips. According to Reuters, this venture will enable the company to achieve technological innovations in non-memory chips, allowing it to compete with leading logic chip makers such as San Diego-based Qualcomm (maker of Snapdragon mobile processing chips) and Taiwan-based TSMC (manufacturer chips for Apple, Huawei, and MediaTek).
Samsung aims to rival chip makers that are competing to give consumers the most powerful semiconductors that will support innovative developments including 5G mobile connections and artificial intelligence. In March this year, another leading chip manufacturer Nvidia has beat its top competitor Intel through investments in another tech company dealing with semiconductors.
This venture seeks to launch the company into the top spot as an excellent memory and non-memory chip manufacturer. It will allow Samsung to create around 15,000 jobs dealing with R&D and production of non-memory semiconductor chips.
Meanwhile, reports say that the company has spent around KRW 29.4 trillion (USD 25.4 billion) in capital expenditure, 4/5 of which was funneled into semiconductors. It was also revealed that semiconductors were the source of 96% of the company's profits.