Moving or transferring your existing balance from one card to another is practical to avoid massive interest and fees. The Santander Everyday Credit Card lets cardholders do this for an attractive 0% interest charge for 18 months.
While this credit card is fantastic for cardholders who want to consolidate debt for a minimum to no fee, Santander claims that it is a low-fee credit card best suited for everyday transactions.
With no monthly fee and 0% interest on purchases for a period of 3 months, it's easy to see why this Santander credit card is a popular choice among credit card users. Not to mention, there are other useful perks that come along with it.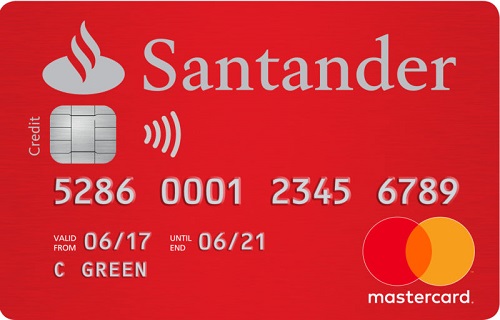 What makes the Santander Everyday credit card extra valuable is the welcome cashback perk. When shopping with partner brands and retailers, cardholders can receive a generous handout of up to 25% cashback. Powered by Mastercard, cardholders can also get exclusive discounts on selected retailers, tours, dining and other offers.
Eligibility and Application
Interested applicants can submit their application online through the Santander website or by visiting a branch.
As part of the screening process, Santander requires applicants to have a base income of £7,500 per year. In addition, applicants must also be at least 18 years old, a UK resident, and should not already have a Santander balance transfer credit card.
The assumed credit limit for the Santander Everyday credit card is £1,200. However, applicants can request a higher credit limit permitting that they have a good credit score. If the desired limit is not given upon request, cardholders can ask for an increase again after a few months of good payment history.
Fees and Charges
An added bonus to this credit card is that it does not come with any annual or joining fees. However, cardholders must be aware of the variable interest rate of 18.9% APR which comes with a longer grace period of 56 days. This applies once the 3 month 0% purchase promo ends.
On top of this, there is a 3% balance transfer fee once the 18 month 0% balance transfer promo ends. If cardholders wish to use the Santander Everyday credit card for international payments, there is a 2.95% fee on non-Sterling transactions.
Other fees associated with the Everyday Credit Card include a £12 late payment fee and a £12 overlimit fee.