Canadian financial intuition Scotiabank confirmed last Sunday, October 20, 2019, that it encountered a technical issue which resulted in mislabelled credit card charges and payments.
The Canada-based bank issued a statement via its Twitter account after facing numerous customer complaints. It said, "an issue as been identified where legitimate charges on your credit card are mislabeled as BNS Ins. We apologize for the inconvenience and hope to have a resolution soon. We will provide updates as we have them. Appreciate your patience," reports Global News.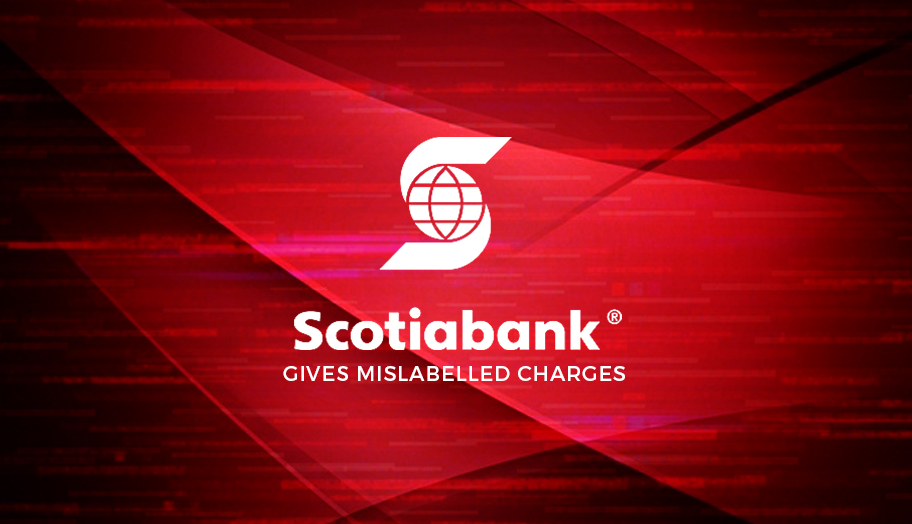 One of the bank's customers, Luz Gomez Vallejo, aired her concerns over social media platform Twitter. According to CTV News, Vallejo's credit card was charged with a life insurance payment fee from Scotiabank. However, Vallejo said she "did not purchase any such product from [the] company."
In reply, the banking institution acknowledged that it was experiencing technical issues, resulting in customer purchases being mislabelled. Most of the purchases made by its consumers are labeled as BNS Scotia Life Insurance.
Another user named Elaine (@beginswithE) reached out to Scotiabank as well. The user was reportedly seeing fraudulent charges in addition to those she bought using her credit card.
Based on the findings of the company, dates affected by this span from October 18, 2019, to October 20, 2019. Customer service representatives handling the Twitter account for the company state that they believe "transactions were not properly posting onto accounts," leading payments to be incorrectly displayed.
Following complaints, the bank revealed that their internal technology team will be conducting an internal investigation on the issue. In addition, the respective teams will also provide a fix for the technical issue. Charges will also be reviewed and adjusted accordingly, notes Global News.
The company is asking customers to remain patient as they sort out the issue the soonest time possible.