The Philippine Securities and Exchange Commission (SEC) recently issued a warning against an illegal perfume investment scheme. In an advisory posted on July 31, 2019, the Enforcement and Investor Protection Department from SEC warned the public against Scentko and its parent company, Brendahl Cruz holdings.
The companies reportedly failed to secure its secondary license aimed to garner investments from the public, says Inquirer.
While both of the companies are legally registered as corporations, Rappler reports that these companies do not have the necessary permits and licenses to operate investment activities. In accordance with these proceedings, the Securities and Exchange Commission warns individuals from investing and participating in the activities of the companies in question.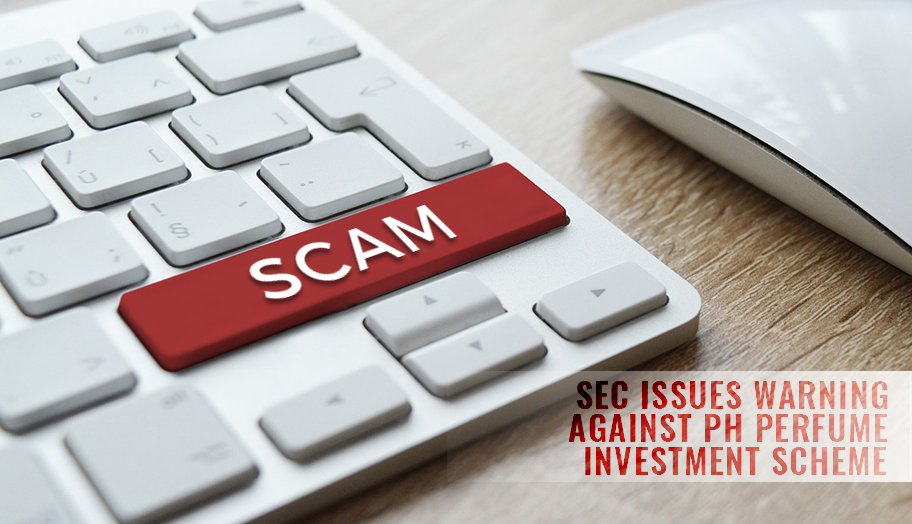 According to Inquirer, Scentko World Corp., alongside its parent firm, Brendahl Cruz Holdings Inc. allegedly promised investors a whopping 400-percent return on their program. The buy and earn program would allow members to earn P20,000 after the initial purchase of P5,000. The investment scheme primarily involves buying and selling beauty products and perfume.
Under the scheme, members and investors in the company would receive rewards and returns within 30 days. While members would receive the promised amount without reselling the perfume and beauty products, they are encouraged to recruit new members in its place. Besides the cash incentives, members who successfully recruit new individuals to the company will receive a 10% referral fee.
Based on the advisory issued by the SEC and in line with Section 8 of the Republic Act No. 8799, also known as the Securities Regulation Code (SRC), "those acting as salesmen, brokers or agents of Scentko and Brendahl Cruz Holdings may be prosecuted and held criminally liable. They may face a maximum fine of P5 million or imprisonment of 21 years or both."
Besides Scentko World Corp. and Brendahl Cruz Holdings Inc., the SEC has flagged 42 other illegal investment schemes for 2019.