Spanish eHealth startup mediQuo announced Tuesday, Feb 4, it has secured a total of €2M investment from multiple investors coming from the health sector as well as various venture capital investors and family offices.
The latest funding, which was joined by the company's current shareholders, is expected to help finance mediQuo's "momentum as the leading company in the Spanish medical startup sector."
Along with the fresh funds, the Spanish firm also announced it will be welcoming a new Co-CEO through the form of Bruno Cuevas, who served as the former Vice President of Global Markets at Adevinta/Schibsted and has also been a board member in multiple international marketplaces, including Schibsted Spain, Fotocasa, Infojobs, Milanuncios, coches.net, and others.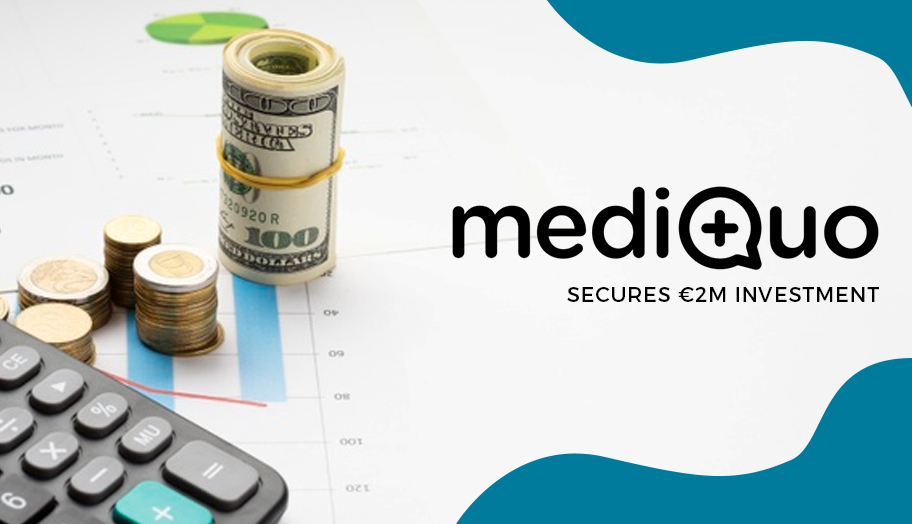 "mediQuo wants to change the way in which patients interact with health professionals, thus improving people's lives," Cuevas said in a statement. "We have a great team, the required technology, knowledge of the health arena as well as of how to operate marketplaces, and the support of renowned investors within the sector. Our ambition is as great as the company's potential, and with this funding round we have set out to deeply change the health sector – to place a hospital in each person's pocket."
Founded in 2017, mediQuo runs as the leading eHealth app in Spain and Latin America that allows consumers to chat with doctors and specialists 24/7. By the end of 2019, the startup was reported to have already reached 940,000 medical consultations and 570,000 downloads on mobile devices.
To date, the firm is currently set to launch its latest mediQuo PRO app, which will enable doctors and health professionals to manage consultations online for both their own patients as well as for the users of the app.
"The recent funding round and the launch of the new app are major boosts to the growth of the platform and to fulfill our purpose to foster the digitization of medicine and healthcare. We are happy to have Bruno Cuevas, joining the team. With his proven track record developing and managing international marketplaces, we are going to take a giant step forward," said mediQuo founder Dr. Guillem Serra.