Synack Inc., a California-based crowdsourced penetration testing platform, announced Thursday it has secured a $52 million investment in its Series D funding. The round, which brought the company's total funding to date to $112.1 million, was led by B Capital Group and C5 Capital. Other previous investors who participated in the round included GGV Capital, Hewlett Packard Enterprise, Icon Ventures, Intel Capital, Kleiner Perkins, Microsoft's venture fund M12, and Singtel Innov8.
In a press release, the tech company said the fresh funds will be used to invest more in the SRT community, advance Synack's SmartScan® technology, and boost data analytics and research. Other plans also include expanding the company's international reach, furthering innovation, and improving its crowdsourced cybersecurity model.
"For years, remote work has become more and more desirable. Now, it's essential. Companies of all sizes are leaning on the platforms and services that enable a more nimble, dispersed workforce," said Synack CEO Jay Kaplan in a statement.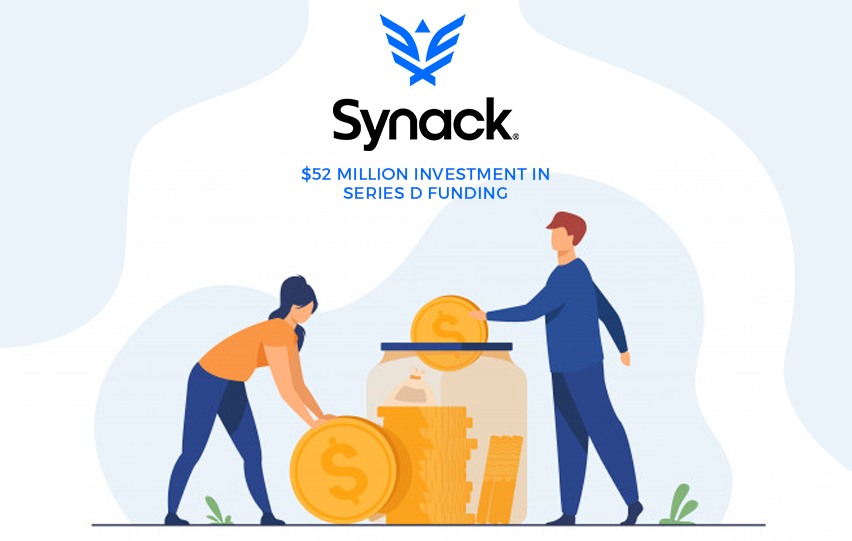 "The only way to guarantee trust and control in cybersecurity used to be through on-site work. That's simply no longer the case. Synack can maintain trust and visibility all while giving customers access to an army of the most talented ethical hackers to defend against today's relentless cyberattacks. Over the past seven years, we've proven this model has kept critical organizations safe."
As part of the arrangement, B Capital Group and C5 Capital will team up with Synack to add value through its next stages of growth. B Capital Group will also provide "hands-on support in areas such as business development, operations, talent management, and capital formation through a dedicated in-house team and a strategic partnership with The Boston Consulting Group," the release added.