Individuals living in the United Kingdom can now avail of Lloyds Bank Low Rate Credit Card. One of the main highlights on this credit card is its low 6.45% APR. Powered by Mastercard, applicants and users who get this low rate can enjoy purchases without having to shell out more than what is required. Most applicants will be given this rate.
Bear in mind that the low representative APR is dependent on a variety of factors. Applicants who do not qualify for this rate will be given a higher 14.9% APR. There is also no annual fee for this card.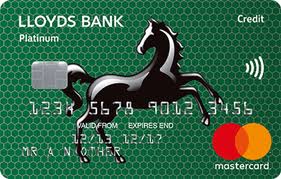 The Lloyds Bank Low Rate Credit Card also takes pride in offering 0% charges for balance transfers within 90 days of opening an account. However, after the promotional period of 3 months, the standard 3% balance transfer fee will be implemented. To keep enjoying these offers, customers are advised to stay within their credit limit and pay their dues on time.
Process of Application
Qualified applicants should be over the age of 18. Likewise, only residents living in the United Kingdom will be considered for the program. Other qualifications required by Lloyds Bank include having a regular source of income as well as being free from County Court Judgements. A good credit history is also essential.
Interested applicants can course their application through the Lloyds Bank website. They will be asked to provide personal information, financial information, and employment details. Applicants whose application is approved will be given a credit limit that has a minimum of £100. The maximum credit limit is determined based on the applicant's information and overall credit history.
Payments and Charges
Applicants who are interested in getting a Lloyds Bank Low Rate Credit Card would do well to consider the fees and charges that come with the card. While there is a £0 annual fee for the card, cardholders would be given interest rates of either 6.45% or 14.94%. This applies to interest rates for purchases, cash transactions, balance transfers, and money transfers. Lloyds Bank will also charge £12 each for late payments and over-limit charges.