With the Select Credit Card, Nationwide aims to help their customers kickstart their credit card purchases.
Nationwide offers the Select Credit Card, a card with 0% interest on purchases for 12 months (3 months for balance transfers). Aside from this feature, customers also provide multiple benefits that make this one of the most versatile cards in the UK.
Nationwide Select Credit Card Benefits
Nationwide equips its Select Credit Card with tons of features that would cater to their wide range of clientele. Cardholders will have access to exclusive cash back and reward packages that they can convert as discounts and privileges.  The bank also grants its credit card customers with unlimited commission-free purchases abroad.
Nationwide also simplifies managing this credit card with its user-friendly app and online banking. Customers can also make contactless payments by using Apple Pay, Google Pay, and Samsung Pay anywhere in the world.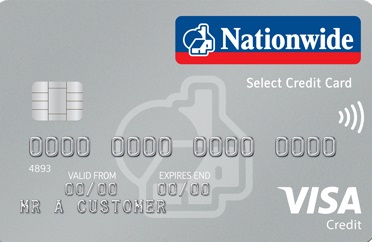 Nationwide Select Credit Card Application Process
Interested customers can apply for the Nationwide Select Credit Card online. For a streamlined approval process, Nationwide advises its credit card applicants to comply with its requirements — they must at least 18 years, UK citizens or permanent residents and have an income of at least GBP5,000. Applicants must have a current account, savings account, or mortgage with the bank.
Nationwide provides a minimum credit limit of GBP500, which will depend on the creditworthiness and financial capacity of the cardholder.
Fees and Interest Rates
The Nationwide Select Credit Card has no annual fee. However, cardholders should take note of the cash advance fee worth 2.5% of every amount withdrawn or GBP3.00, whichever is greater. They should also pay GBP12 as late payment fee.
After the 12-month promo, Nationwide will charge its Select Credit Card customers an annual interest rate of 15.9% to 19.9%, which will be based on the cardholder's circumstances.