Shopping, then using the credit card for payment can have its perk, including earning points and vouchers. However, if these balances are not paid in full and on time, interest can pile up quickly. In this sense, having a zero percent interest for purchases in the first few months can be a major plus point. This is what the Sainsbury's Purchase Offer Credit Card has in store for cardholders—up to 27 months of 0% interest on purchases.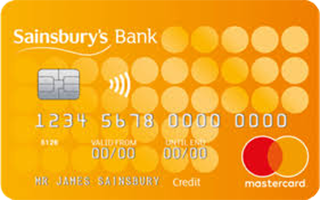 Having no annual fee and 3% balance transfer fee, this credit card joins the suit of cards that are affordable yet beaming with features. However, the 20.95% APR ruined its placing, a massive starting variable interest which happens to increase any time.
Sainsbury's claims that the figure is just a representative example, so rate still depends on the personal circumstances of an applicant.
When it comes to the reward system, cardholders can get 750 nectar points when spending £35 or more using the Sainsburys Purchase Offer Credit Card. For fuel and shopping spending, cardholders can also earn 1 point for every £1.
Eligibility and Application
Interested applicants can submit an application through online or phone. To ensure the success of the application, interested parties must be at least 18 years old, employed and has a good credit score. In addition to these, the applicant must be a permanent UK resident and doesn't have any existing credit card with the Sainsbury's Bank.
Those who are declined of credit in the last month before the application can also expect disapproval from the bank.
Meanwhile, for the credit limit, note that the Sainsbury's Bank determines the amount depending on your capacity to pay, credit score and other risks. However, the assumed limit is at £1,200.
Fees and Charges of the Purchase Offer Credit Card
Standard fees and charges like late payment fee of £12 applies. For cash advances, cardholders will be charged 3% every cash advance. To prevent interest of up to 20.95% APR, cardholders need to settle balances within the 56-day grace period.