U.S. Bank is providing its customers with the chance to build their credit score with the help of a Secured Visa Credit Card. Through this credit card, users will have the chance to establish or rebuild their credit history. Apart from being equipped with an automatic payment feature, this credit card also allows cardholders to choose a payment due date that caters to their schedule.
However, cardholders can only fund their credit card in two ways. One option being made available to users is using their online funds and transferring money via checking or savings account. Another option made available to interested applicants is by submitting an application and mailing a cashier's check or through money order facilities. Applicants are advised to note that personal checks will not be entertained.
The minimum amount to be reloaded into the account is $300, while the maximum amount is $5,000. Additional reloads will only be entertained if these are made through hundred-dollar increments.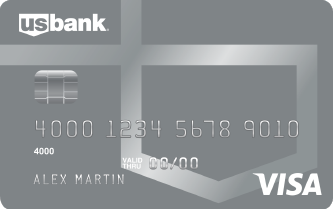 Qualifications and Application
Interested applicants may apply online or by visiting a branch near them. To apply, individuals must be of legal age. In filling out the application form, applicants will need to provide their personal information, employment and salary details, and housing information. For a U.S. Bank Secured Visa Credit Card, applicants will also be asked the type of funding account they wish to avail as well as the amount they wish to secure in their amount.
Those who will be approved under this credit card will be given a credit limit that will match the amount users have in their respective accounts.
Credit Card Fees and Charges
The annual fee for the U.S. Bank Secured Visa Credit Card is $29. Meanwhile, the APR for purchases and balance transfers is 21.24%. The APR for cash advances, on the other hand, is 26.24%. The APR depends on the market based on the Prime Rate.
A late payment fee of up to $39 as well as a returned payment fee of up to $35 may also be charged.