Chairman of Standard Life Aberdeen's investment arm, Martin Gilbert, confirmed Wednesday, Oct 2, he will be exiting the company in September 2020. This marks the end of his over a 35-year career that had helped build the £577bn investment company.
According to a report from Financial News London, the veteran investor is set to spend the next year turning over responsibilities to executive co-workers. Until his departure, he will continue to help SLA strengthen relationships with clients and win new business.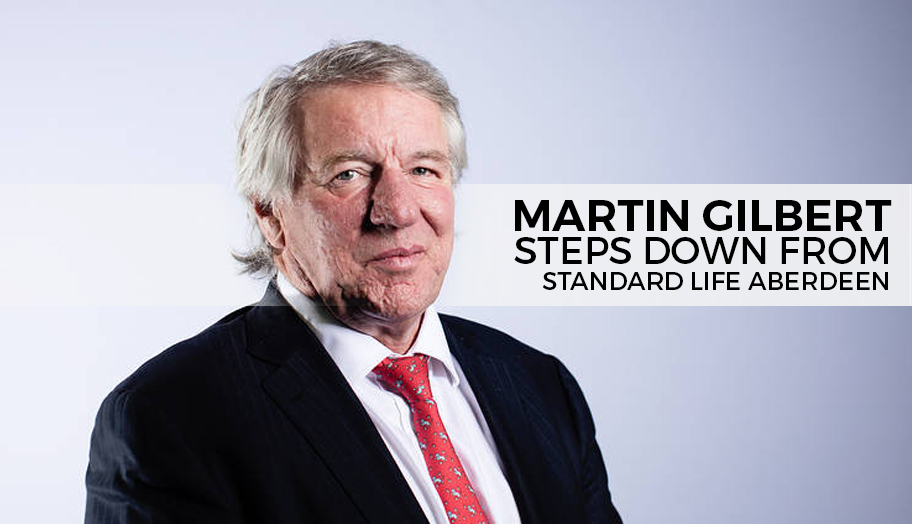 "It has been an incredible journey, almost unimaginable from the earliest days when we were just three people in one office in Aberdeen with £50m under management to today's total in excess of £500bn," Gilbert said in a statement.
"For more than 30 years, I have been fortunate to have worked with brilliant people all across the company, and I would like to take this opportunity to thank all my colleagues — past and present — who have supported me on this journey."
Gilbert co-founded Aberdeen Asset Management in 1983 and led it into a merger with Standard Life in 2017. At that time, the company was recognized to be the country's biggest listed fund firm with an 11-billion-pound merger deal.
"It is impossible to overstate Martin's achievement in building Aberdeen Asset Management into a truly global and widely respected investment firm," said Standard Life Aberdeen chairman Sir Douglas Flint.
"His ability to attract talent to deliver that success and his unrelenting commitment to the firm's clients leave a legacy of which he should be immensely proud and which serves as a solid foundation for our future success."
Earlier this year, Gilbert stepped down from his role as the company's co-CEO to become vice-chairman. To date, he is expected to take on a new role as chairman of the fintech giant Revolut.